Solo Artist - Vocals, Trumpet and Flugelhorn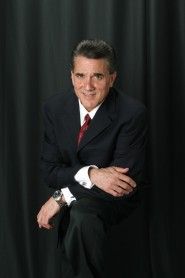 Rocco is a professional musician and has continued to perform steadily throughout NJ, PA and DE for over 30 years. He is a graduate of Berklee College of Music and has worked in many of the Atlantic City theaters through the years with such headliners as Johnny Mathis, Lou Rawls, Dionne Warwick, Burt Bacharach, Sammy Davis Jr, Frankie Valli, Wayne Newton and many others, He currently performs a one man show but occasionally, depending on the venue, will bring in a trio, quartet or quintet.

Rocco is an original but also sings in the styles of Sinatra, Dean Martin, Bobby Darin and others. His performances include several styles of Jazz, many selections from the Great American Song Book and much more. 


His trumpet and flugelhorn playing can be warm and soft which is important for the many fine dining establishments and private affairs he is hired for. 

He is also a Regional Director for a large national Insurance carrier who specializes in the senior market where he is responsible for 42  states.